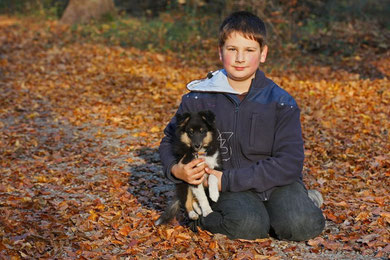 Our son Michael was born on 3/10/2000 the light of day. Since September 2006, Michael is now in the school. His passion is already running since he can, the nature and above all the plants and flowers. That he may grow up with animals (dogs, hamsters, rabbits), it is really great. We hope he keeps this passion for a long time.

His hobby is photography. He has his own little camera and is always on the hunt for motives of course, the nature;-)

Since October 2011 Michael has his own dog. The little Sheltie dog Angelo. We are curious how the two will develop.